What is The Wellness Co-op?
Cultivating Community in the Old North End
Pathways Vermont's The Wellness Co-op (TWC) is a peer-run community center. TWC is a great place to feel supported and part of a community. Here individuals can take comfort in knowing that they are understood and surrounded by supportive energy. They offer fun and engaging activities, interesting discussion circles, employment assistance and a space to relax, use computers or wifi, and feel at ease. 
TWC has a diverse and robust calendar of events. While many of our events happen week-to-week, there are also a number of unique events and opportunities that the universe brings. to the Co-op's doors. Weekly events include:
Hearing Voices Support Circle
Open Ears, Open Minds (General Support)
Alternatives to Suicide
Writer's Circle
Laughter Yoga
Employment Seeker's Support Circle
For our full calendar of events, please visit our online calendar here.
Learn what's on the Wellness Co-op Community's mind by checking out our community blog where staff and members alike can connect online and get their thoughts out there.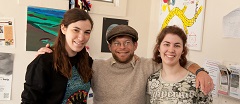 Get to know the fabulous folks who keep The Wellness Co-op running everyday. Learn more about our staff here.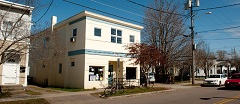 The Wellness Co-op is located at 279 North Winooski Ave in Burlington, VT. Our drop-in hours are from 12 pm - 5 pm every weekday with extended hours on Wednesdays until 7 pm and early hours on Thursdays, opening at 11 am.