Pathways Vermont Needs Your Support!
​Pathways Vermont has been working tirelessly to adapt and rise to the challenge of this moment. Through it all, we've found new, creative ways to connect, support and engage with our service recipients while working to keep them safe and at home.
Since the COVID-19 crisis began in March, we have:
Welcomed over 60 households home, successfully ending their homelessness;
Expanded our reach to serve areas greatly in need of our mission-critical work, such as the Northeast Kingdom, Bennington, and Lamoille Counties;
Increased coverage for the Pathways Vermont Support Line, providing around-the-clock, 24/7 support to individuals seeking connection and solace during this unprecedented and isolating time;
And so much more!
Winter is upon us. Our job will get harder. Our participants, many of whom are battling mental health challenges, chronic health conditions, and other exigent life circumstances, are able to rely on us because we can rely on you. Will you please consider making a donation Pathways Vermont to help us provide permanent housing and our innovative mental health services?
Marsha's story exemplifies the hope and inspiration your gift can give individuals and families in need.
"I became homeless two years ago due to domestic violence. I left my home with just the clothes on my back. I was homeless for the first time in my life."
Marsha connected with Pathways Vermont last fall and shortly after meeting with our team, Marsha broke free of the vicious cycle of homelessness and moved into her bright and cozy new home.
"Within less than two months, I was living in a beautiful apartment furnished with help from Pathways Vermont right down to dishes and towels. I've lived here for thirteen months now. I'm in a really nice neighborhood in downtown Middlebury, convenient to public transportation and shopping.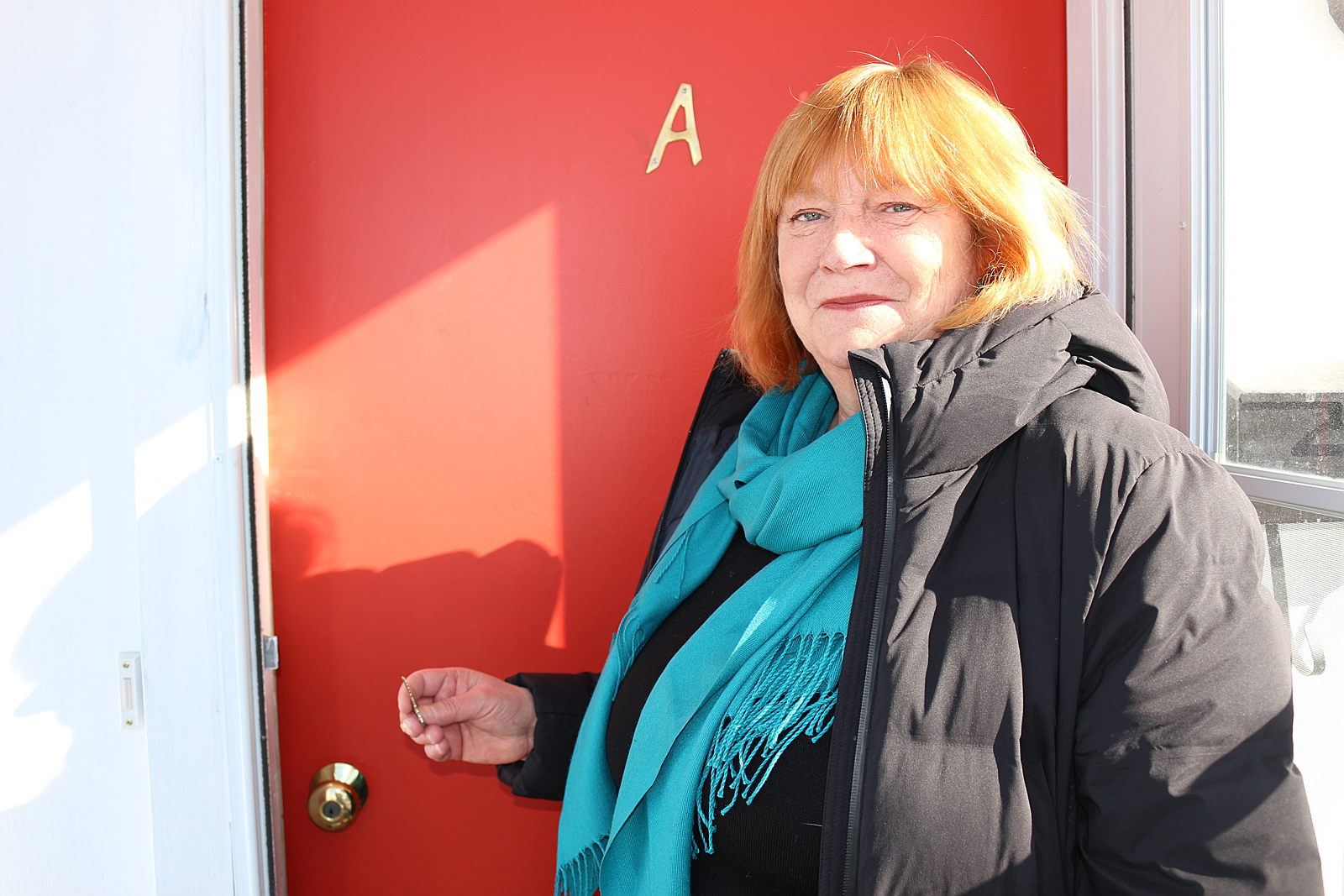 As a supporter of Pathways Vermont, your gifts have made an incredible impact in the lives of many who have found themselves without the safety of a home like Marsha. Your generosity has provided Marsha with the ability to keep herself safe during the outbreak of COVID-19 this past year.
"I feel safe here. My place is a cozy haven in the midst of a raging pandemic. I get weekly visits from my caseworker, Dave, who helps me from everything to taking out trash to just lending a listening ear. I can't thank Pathways Vermont enough for giving me my life back."
This holiday season, a gift from you can make all the difference in the lives of those less fortunate than ourselves. You can change a life, providing warmth, shelter, and hope to our neighbors in need! Will you join us in our essential mission and give to Pathways Vermont today?