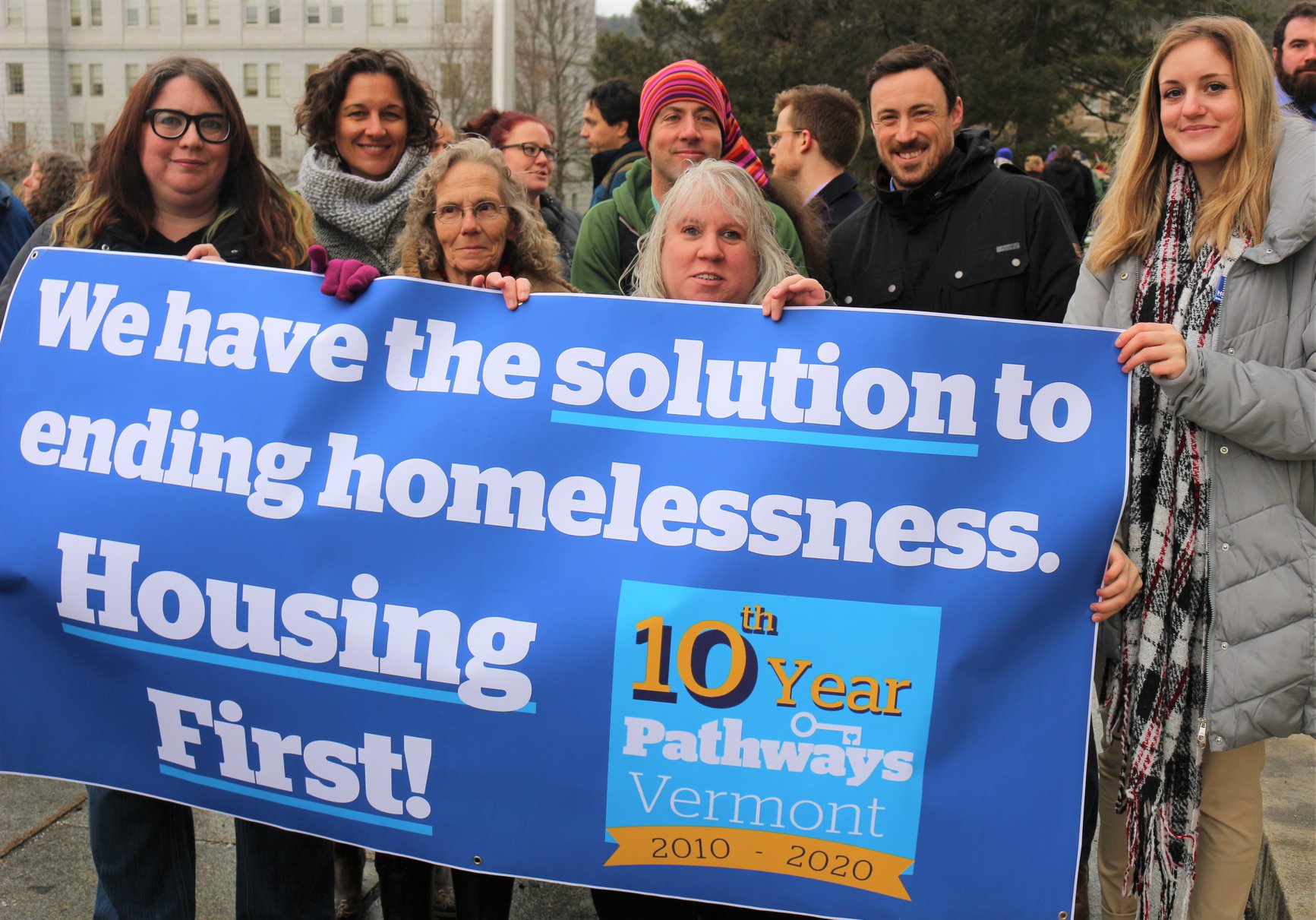 TAke Action
Advocate for policies and programs to create options, choice and non-coercive resources for Vermonters experiencing mental health and other life challenges. The work we do here at Pathways Vermont is often contingent upon continued support and funding of government and agencies on a local, state and even federal levels.
We look to our friends, supporters, partners and other stakeholders to help us spread the good word about Pathways Vermont and our programs. If you have seen the impact of Pathways Vermont and its services on your community or even if you believe in the values our programming embodies, we ask that you consider letting others know how you feel.
You can join us in the following advocacy efforts:
Learn About our Cause
Pathways Vermont is, at it's heart, a group of dedicated individuals who are committed to creating change in their local communities. Many of the issues we face on a daily basis in our work, including homelessness, mental health crisis, substance use & addiction, and poverty, are truly community issues that require community solutions. For this reason, we are invested in providing our communities with resources and information to empower them to join us in our efforts to address these pervasive issues. Join us for a Crossing Paths tour to learn more about how Pathways Vermont is providing access to choice, connection and home to thousands of Vermonters.
Be a Social Media Ambassador
Together, we can reach a larger audience and raise awareness in the community about issues of homelessness, mental health and other issues that Pathways Vermont works to end.
We are committed to sharing thought-provoking and well-articulated articles on these complex issues and their impact on the communities we serve via our social media. Like us on Facebook and follow us on Instagram to stay up-to-date.
Sign Up for Our Mailing List
Sign up and stay current with Pathways Vermont! Our monthly E-newsletter brings you our latest happenings and the stories of Pathways Vermont. It is our promise to never share your information or overload your inbox. You can also unsubscribe or change your mailing preferences at any time. Email [email protected] or find the link at the bottom of this page to join today!
Invite Us to Speak to Your Group
We are invested in giving all members of the community opportunities to educate and inform themselves about our work and the social issues it interfaces with on a daily basis. That is why we give presentations and trainings to community partners, mental health agencies, public officials and neighborhood organizations. We have a tremendous number of in-house experts on subjects including housing first, harm reduction, hearing voices, trauma-informed care and many more. To learn more about our Training Institute and to arrange a speaking event with your group please contact [email protected]