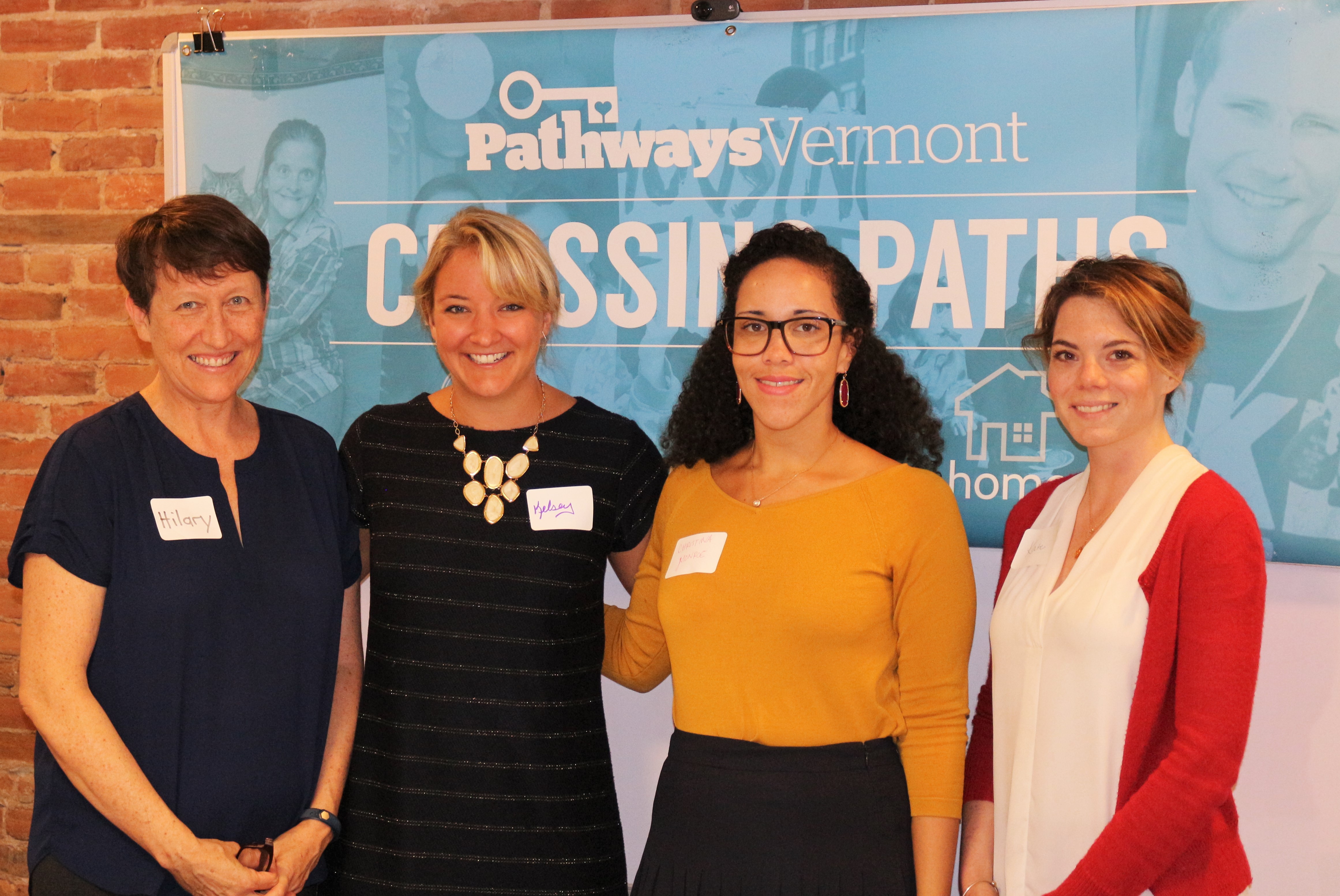 Crossing Paths Tours
Interested in learning more about Pathways Vermont? Looking to get more involved with an important cause within the community? Committed to improving the lives of Vermonters struggling with mental health crisis, homelessness, addiction and other major life challenges?
Come to a Crossing Paths tour! Meet our staff, hear their stories and learn more about how Pathways is providing access to choice, connection and home to thousands of Vermonters in this one hour tour.
For more information or to RSVP to an upcoming Crossing Paths, please contact Pat Gallagher at (802) 558-8943 or [email protected].
Next tours:
Location: 125 College St. Floor 2 Burlington, VT 05401
Thursday, January 30th from 8:30 AM to 9:30 AM
Friday, February 28th from 8:30 AM to 9:30 AM
Wednesday, March 25th from 5:30 PM to 6:30 PM
Wednesday, April 15th from 5:30 PM to 6:30 PM
Thursday, May 7th from 8:30 AM to 9:30 AM
Wednesday, June 24th from 5:30 PM to 6:30 PM