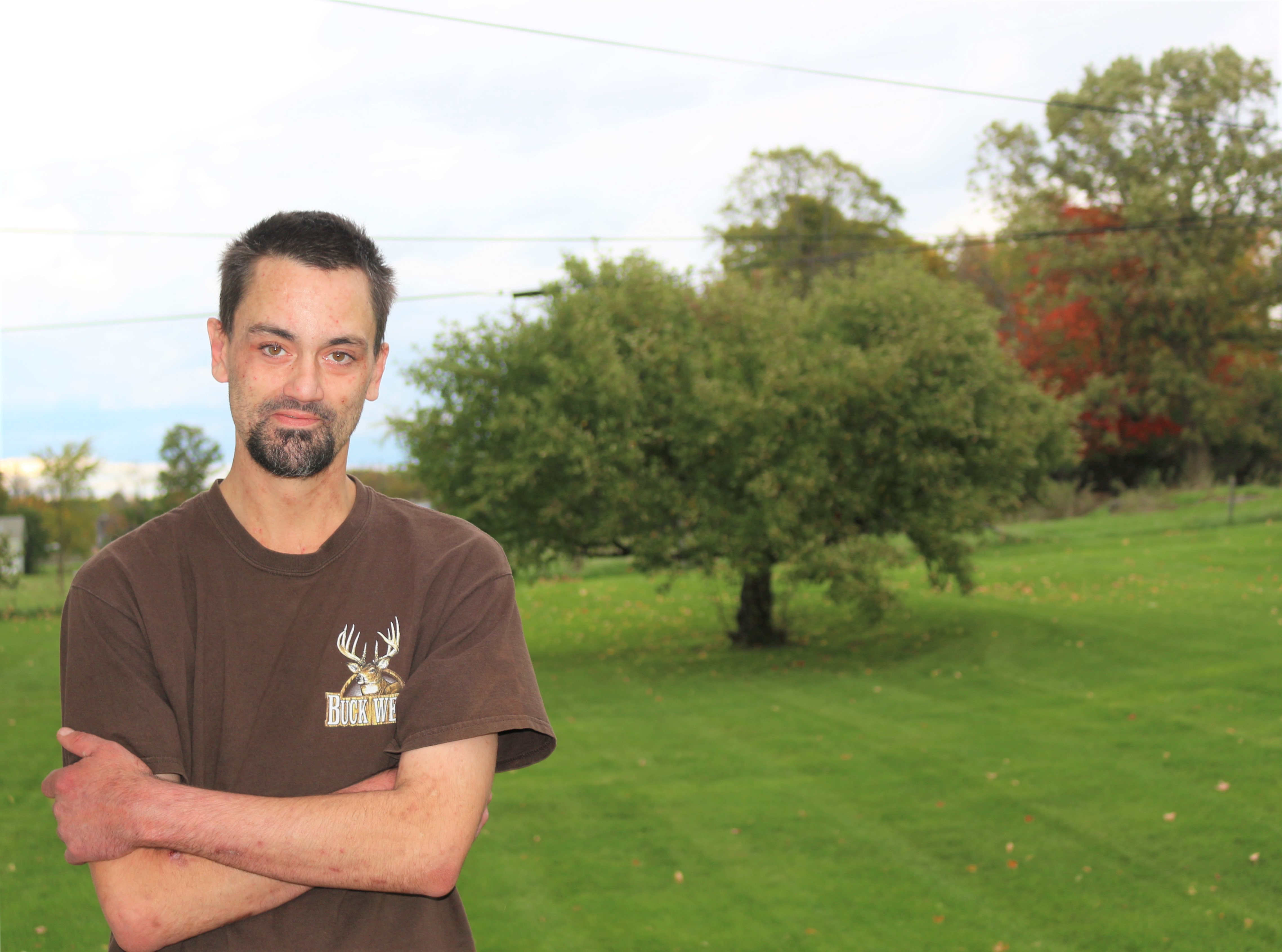 It was a brisk fall day in Middlebury, Vermont when we met Justin on his front patio, overlooking beautiful mountain views. Justin was all smiles as he welcomed us into his home. "You know this is only the second time I've opened this door!" he shared.

About an hour prior to our arrival, Justin had received the keys to his new home.  As he began to unpack his things, he told us about where he had come from, how he had experienced homelessness, and what his hopes are for the future now that he has a place to call his own and a team to support him.
Justin was born in Addison County and has lived in this area his whole life. Over the years, he faced opioid addiction and also watched his family members challenged with addiction as well. He shared with us that he had to revive his younger sister with Narcan multiple times during overdoses, and has found it difficult to stay in his family home with the memories of finding her unconscious in the bathroom.
Despite struggling with homelessness for the last four years, Justin managed to stay sober. A few months ago he connected with Pathways Vermont and we were able to help him find an apartment in Middlebury.
"I've been homeless in Burlington and Brattleboro and have been in the woods a lot. There was always a lot of help everywhere I went with food and shelters but nothing like Pathways Vermont. I thought when I met them that I don't deserve this. Every person I've met on the team is so amazing and I am able to relate to them, they have a sense of humor, and I didn't expect any of that. It's so great it's almost overwhelming. It's almost like a dream I really hope I don't wake up from but instead every day I wake up and Pathways is still here."
Now that Justin has a safe and stable place to live,  he is beginning to think about his future. One of his goals is to start attending art classes again. "I want to save money to be able to do things that I couldn't do before like traveling and focusing on my artwork. My favorite thing is art and I really want to show people what I am capable of."