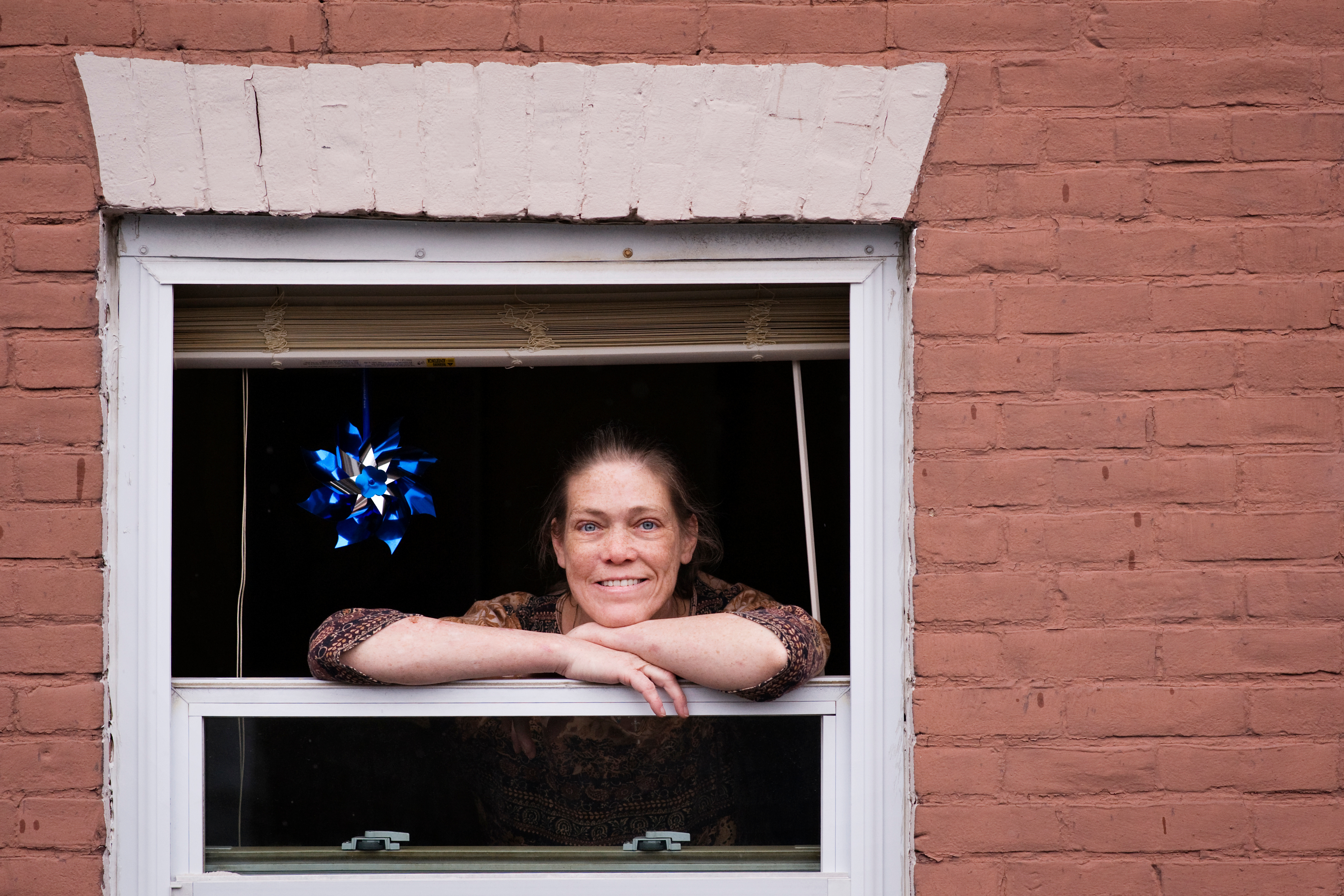 Housing First
Housing First is an evidence-based, permanent supportive housing program that supports individuals to maintain independent housing and lead meaningful lives in their community.
The program immediately ends homelessness by supporting individuals and families to locate independent apartments in the community. Housing First clients are provided long-term, multidisciplinary community supports, including service coordination, drug & alcohol counseling, employment support, psychiatry, nursing care and representative payee services.
Ending chronic homelessness
Housing First is recognized by the Department of Housing and Urban Development as the most effective intervention for addressing chronic homelessness.
Since 2010, the Housing First program has ended the cycle of chronic homelessness for over 640 Vermonters.
The Housing First program maintains an 87% Housing Retention Rate.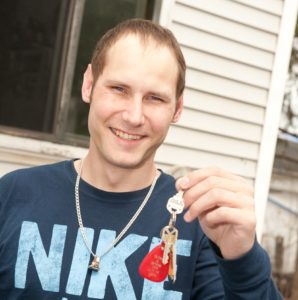 serving the under-served
The program targets the most vulnerable individuals , especially those who have "fallen through the cracks" of the system of care.
The population served by Pathways' Housing First program have experienced long histories of homelessness, involvement with corrections, frequent contact with emergency services and long periods of institutionalization.
The program has supported 100+ individuals with long stays in hospitals, prisons and other institutional settings to successfully transition into the community.
The average daily "cost" of homelessness for this population is approximately $91.51.
supporting community integration
In partnership with the Department of Corrections, Pathways has adapted the Housing First model to serve individuals with long correctional histories to transition back into the community.
Since 2010, the DOC project has supported over 150 individuals re-enter the community.
66 persons who were being held for lack of residence transitioned out of incarceration into the community.
81% of program participants have not returned to long term incarceration.
cost effective solution
By supporting individuals under the custody of corrections to transition back into community, Pathways' program reduces rate of incarceration and saves the state money. By providing individuals with acceptable housing and follow-up support, the program breaks the cycle of incarceration.
Pathways' approach is cost-effective in comparison to other re-entry programs, without compromising quality and quantity of care and long-term outcomes.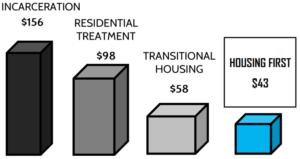 Apply For Services
Pathways no longer processes online applications for Housing First. We participate in Coordinated Entry, which provides referrals from local communities. Click here for more information.