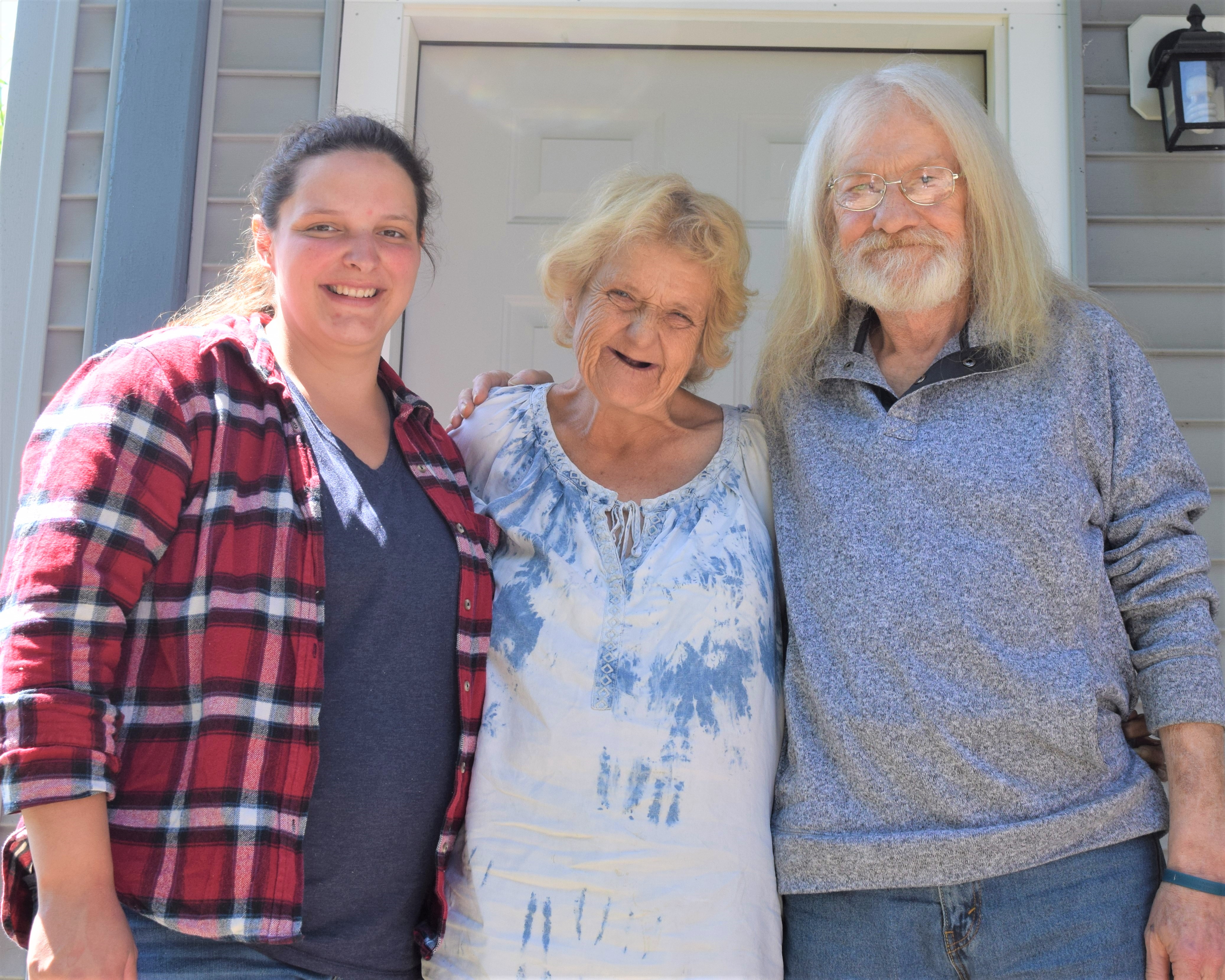 A Place to Finally Call Home
Gloria and Greg have been together for over 18 years. Greg grew up in a large family, he was one of nine children. He enlisted in the Army when he was 21 and served in the 101st Airborne, was deployed in Germany, and was later stationed in Washington D.C. to assist with funerals at Arlington National Cemetery.
Gloria, on the other hand, spent almost all her life in Vermont. She grew up in Sutton in a small family.  "Vermont is a different place. If you're born and raised here it becomes apart of you. The values, the atmosphere, it's just something you crave when you are away from it."
After a divorce, Gloria found herself along with her young son at a homeless shelter, that's where she met Greg. The two eventually made it out of the shelter and made a life for themselves, but eventually, circumstances led the couple back on hard times.
Gloria had planned on staying with her daughter until the couple could get back on their feet, but that ended up being untenable,  "I slept on a loveseat for 8 months. It was a situation that I couldn't live in. Greg wasn't doing well and we had no money. It was like the bottom fell out of our life."
The couple was introduced to Pathways Vermont's Supportive Services for Veteran Families program by a worker from the V.A.  The Pathways team quickly got to work and found the couple a beautiful apartment in Barre and helped get them back on their feet.  Kim (Pathways Service Coordinator, pictured above on the left) brought clothes, cleaning supplies, a new mattress, and even a holiday gift bag, made possible through Pathways' Annual Gift Basket Event.
"Pathways is the only way we could have a home. Kim helped us find this place and settle in. Pathways have been tremendous. They really care. They aren't afraid to give us their all. Kim made us feel like we were important to her. And that offered us so much security."
Gloria is so thankful to finally be in their own home with Greg by her side. They enjoy the sunrise on their back porch every morning. "This never stops astounding me, that Greg and I are together in a good place.  It's been a dream of mine."