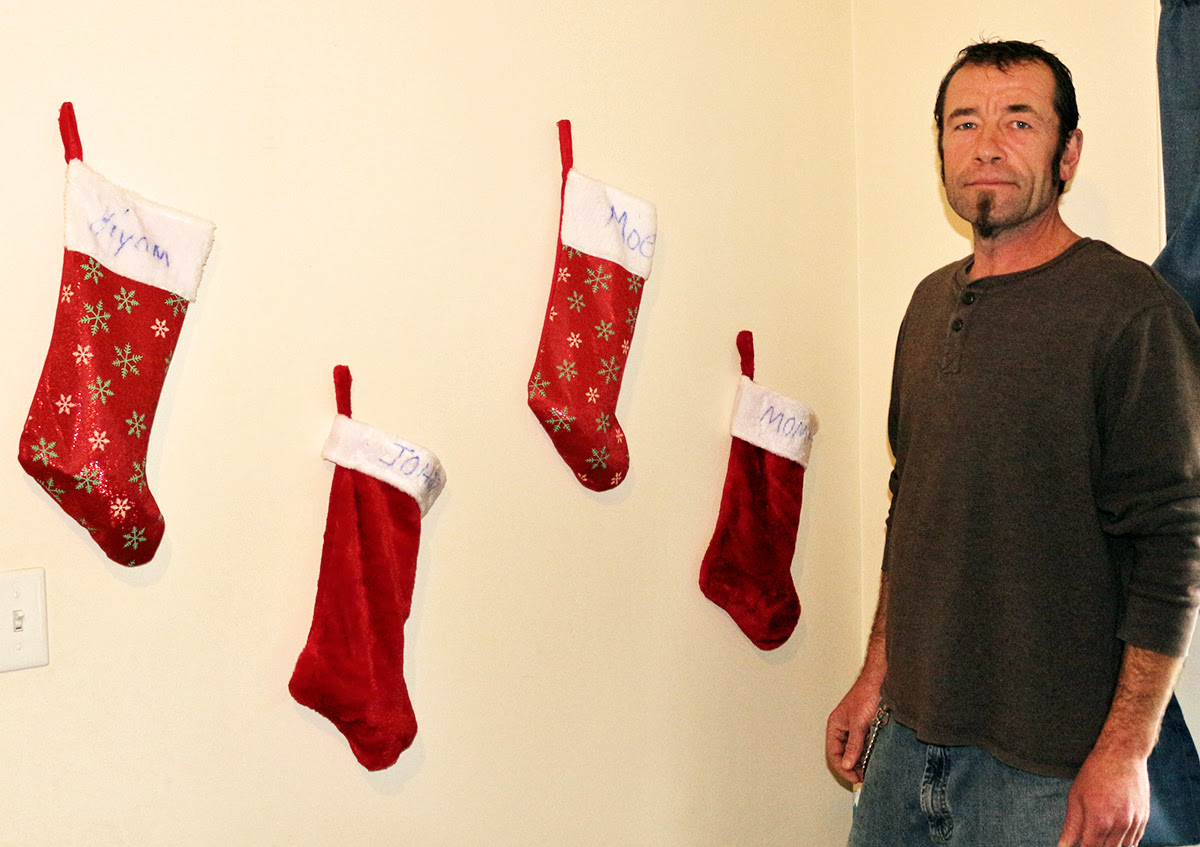 We met John at his new home in Rutland, where he had decorated the house for the holidays with his four children. John, a veteran of the U.S, Marine Corps and National Guard, obtained housing through the Pathways Vermont Rapid Re-Housing Programs for veterans and their families.
"I was moving around with friends, hotel rooms, it was just a difficult situation. I was in the Marine Corps and Army National Guard … a mutual friend of mine worked with the program before. He is a Vietnam vet and found himself in a situation where he needed help and he directed me towards Pathways. I first started working with Brenna and it was excellent – she is very nice and accommodating. Even after I moved in here she [brought us] stuff for the children. We had nothing.
The kids love [the new home]. They were bouncing around just like I was. Children need a stable home … When I had initially started working with Brenna at Pathways, I more or less made the point that I can afford to live but I can't afford to get to the place to live. I needed help standing up but once I get there I can stand on my own. Pathways made it easy for me to get to where we needed to be.
We're doing Thanksgiving right here, at this table. It's been over four years for me since I've been in an apartment of my own."
– John in Rutland, who is part of our Supportive Services for Veteran Families program